Some dogs living with babies imitate their actions very quickly. They can eat a pacifier, use a potty, and play with the toys like children.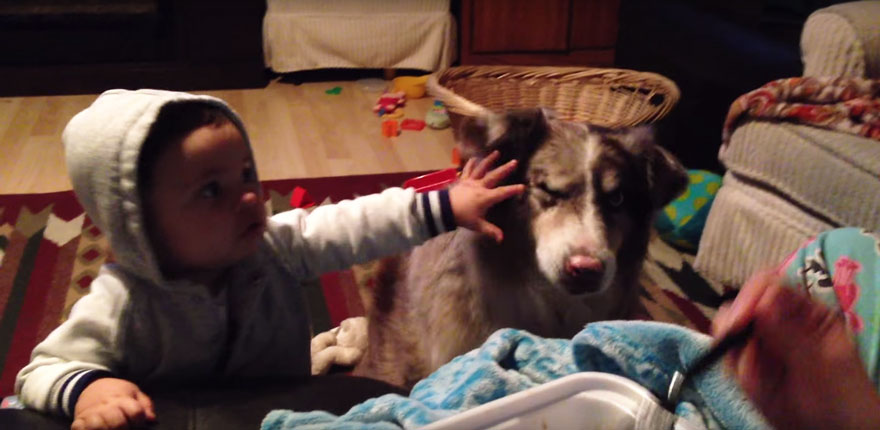 This pair was also a very cute dog and a baby couple who shared everything. Patch, a miniature Australian shepherd, and Sam were good friends. Recently they shared a funny video that immediately went viral.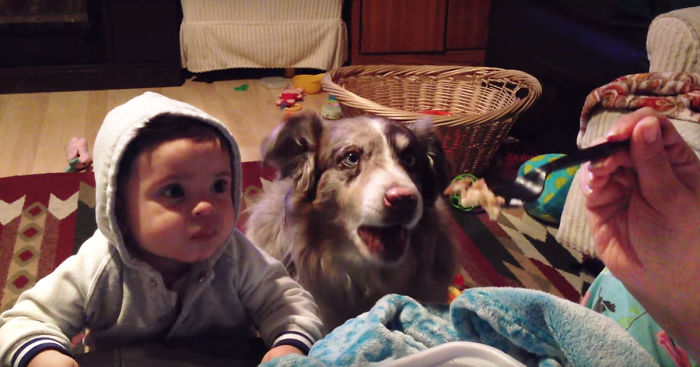 In the video Sam's mother wanted her son to repeat the "mama". However, the baby wasn't intended to and kept silent. But his mother tried to lure him with delicious food with a fork. but even this didn't help the baby as he was not interested in repeating something.
Instead of Sam, Patch was very enthusiastic about the tasty food and was more responsive than the baby. Out of blue, The dog began to say " mama". You can not believe in your ears when you hear the dog calling "mama." Watch the funny video below.