Jake was a little puppy who was hardly saved by the firefighters. His skin was covered in burns and serious injuries.
When Jake was taken to the vet the second hit by life stroke him. His family abandoned him in the clinic and Jake stayed lonely and hopeless.
However, everything didn't end there so sadly as one of the firefighters from the Hanahan Fire Department pitied the dog and took him home. The dog was raised in the warm and wonderful atmosphere and soon forgot about his former pains.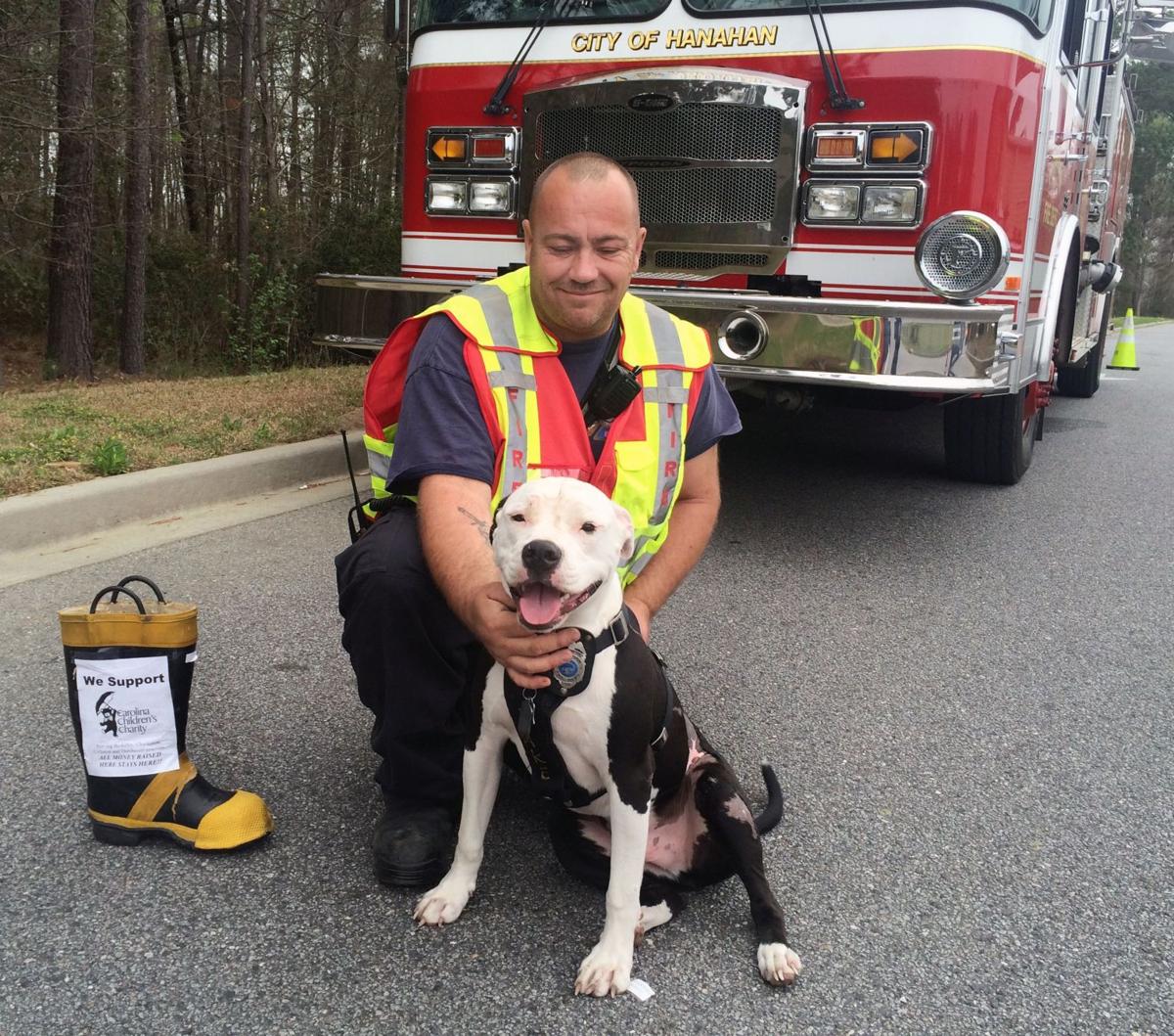 As Jake had to spend most of his time at the Fire Departement he automatically became  a firefighter dog. He even had his special costume and there were other plans too. His owner wants to make his dog a therapy dog for those children who have undergone such accidents and had even burns.